Bridging Loan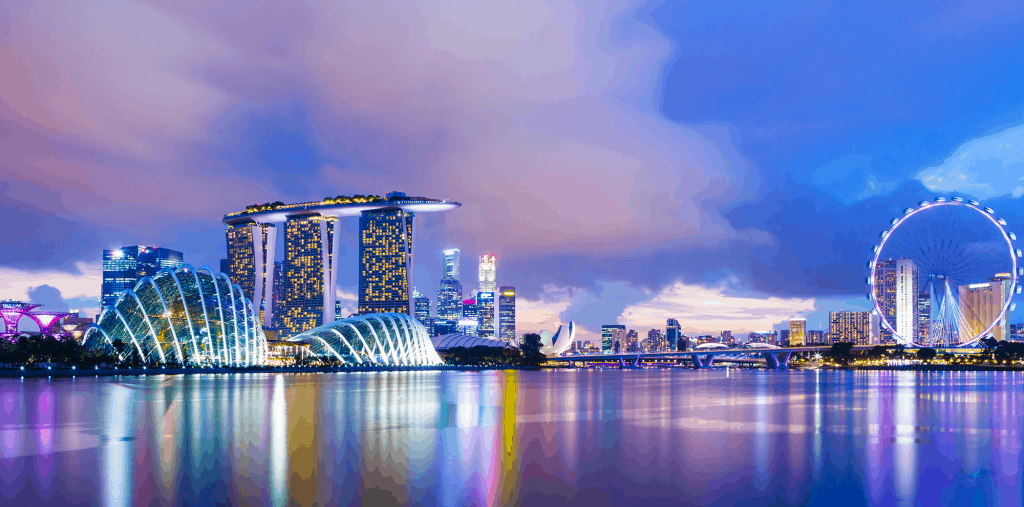 Buy the Home that You Want with Bridging Loan
Bridge or bridging loan partake the nature of short-term loans. Property or homeowners who sold their old house avail bridging loan to allow them to buy a new house while waiting for the old one to be sold. Often, when homeowners decide to sell their house, looking for a seller becomes difficult. But the old owners cannot wait to transfer to the new home. They are pressured by the time constraint, like there may be other people who are interested in buying the same house that they want. And so, bridging loan can provide homeowners with the funding to buy a new home. When the old house is sold, the proceeds will be used to pay the loans.
We're Here To Help When You Need Financial Services!
What is Bridging Loan?
Moneylenders in Singapore are licensed in order to restrict the amount of money that they can lend. In addition, their licenses serve as restrictions to the fees that they can charge and the interest rate that they give.
There are various types of bridging loan that clients may choose from. The proceeds of the loan can also be used to repay an existing mortgage while the remaining portion to purchase a new home. Those who want to get certain mortgage rates on the new home while they are still available also resort to taking a bridging loan.
If you have already sold your current place but have not received the proceeds, it is time to apply for a bridge loan. OT Credit, a licensed money lender in Singapore, can help you ease your cash flow by providing you with the amount that you need to move to your new place.
Nature of Bridging Loan
As a short-term funding option, bridging loans are used to bridge the gap between a debt about to be due and the main credit line becomes available. They can be very valuable when it comes to facilitating a property purchase that would not be possible otherwise. Thus, these loans are made to help people complete their property purchase before selling their existing property, usually their homes, by providing short-term access to money, albeit at a high-interest rate.
This type of loan is also useful to those who are planning for a quick sale after the house has been renovated or in helping another to buy at auction.
Who Should Apply for Bridging Loan
Amateur property developers and those who are buying at auction usually apply for bridging loan. Wealthy and affluent borrowers looking for straightforward lending on residential properties should also consider getting a bridging loan. And of course, property owners who want to buy the house that they have been looking for while waiting for their existing property to be sold are the most common to apply for bridging loan in Singapore.
Where to Use Bridge Loans
There are a variety of reasons to use bridging loans, such as investment in properties. More recently, in Singapore, these are used by those who do not want to go to the banks and wait for months before their loans get approved. To others, bridging loans are a simple alternative to mainstream lending.
Where to Get Bridging Loans
Bridging loan lenders are everywhere so make sure that you deal with licensed moneylenders when taking out bridging loans in Singapore.
If you are not sure whether to proceed or not or if you have questions whether a bridge loan will work for you, call OT Credit and we will explain to you how they will benefit you. Or, you can simply fill out our online application form and then wait for us to give you a call. When we contact you, you can ask questions related to bridging loan, and we'll also inform you about the income documents and identification cards needed for evaluation purposes.
You might be thinking that bridging loan will work for you but it is best that you talk to licensed money lender like OT Credit to better enlighten you on how bridge loans can help you.
Benefits of Bridging Loan at OT Credit
Once you get approval, you can get the money that you need within three days' time. You can get as much as 80% of the loan amount that you need, depending on your income. We also offer flexible repayment options and we can even tailor an instalment plan that is perfect on your needs and friendly on your pocket. Also, you do not need to worry about the interest rates because ours is among the most attractive in the country.
What are you waiting for? Bridging loans are carefully designed to help you with your temporary financial needs. If you have urgent needs, don't hesitate to give us a call and we will be more than happy to serve you.